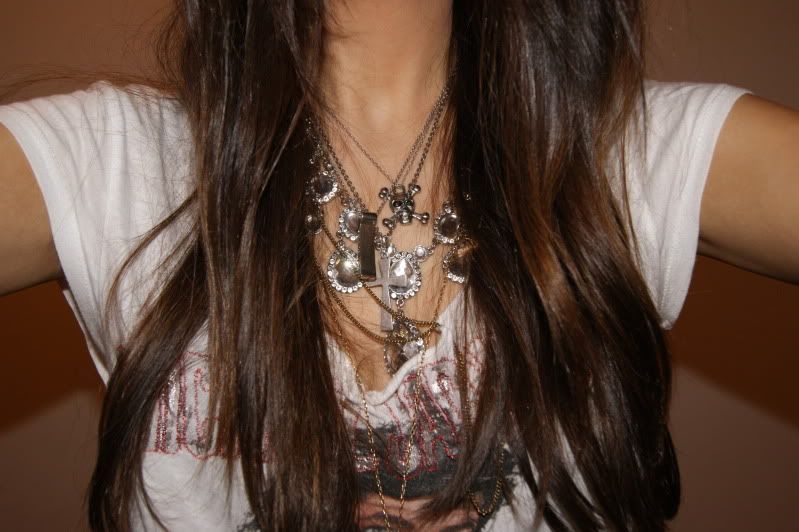 I brought this necklace in H&M (the big one, shiny and with crystals) during sales, only 3 euros. I was looking for a necklace like this since I saw MK carrying a similar one, but all that I had found so far was really expensive... probably not 'really' expensive, but believe me, 3€ it's enough for the times I'm going to carry it...
Now, watching this I think I'm going to buy one more, brighter the better!
I have to show you my last purchases....
Me compré este collar en H&M (el grande, brillante y con cristales) en rebajas, sólo 3 euros. Lleva tiempo buscando algo así desde que vi a MK llevar uno parecido, pero todo lo que había encontrado hasta ahora era demasiado caro... vale, puede que no 'realmente' caro, pero creedme, 3€ es suficiente para las veces que me lo voy a poner...
Ahora, viendo esta foto creo que voy a cogerme uno más, cuanto más brillante mejor!
Tengo que enseñaos mis últimas adquisiones....