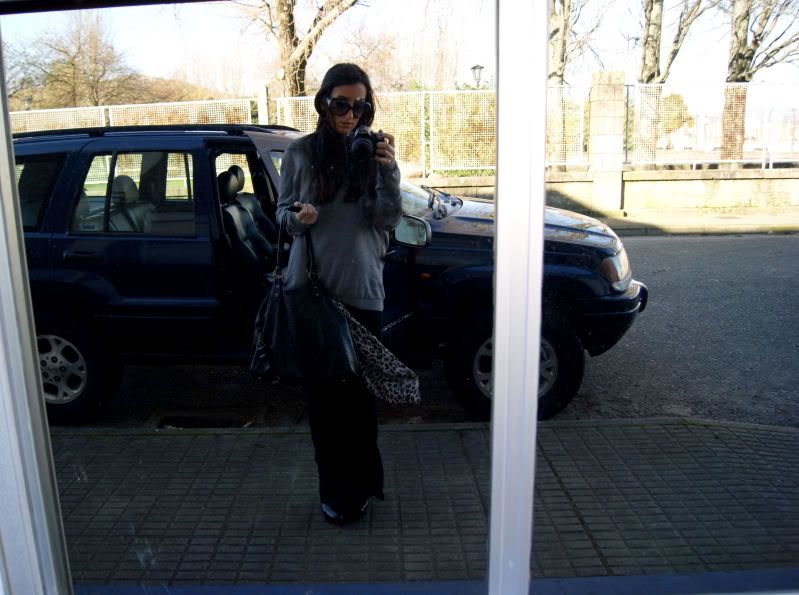 H&M scarf, H&M man sweater, Str bag, Primark skirt, Dior glossy sunnies

Good morrrning!
Feeling sick and lazy today, maybe that's the third time I think that I've got a cold but also think this is the definitive... my head is going to explode and the last thing that I want is watch the PC screen. I leave you some (bad) shots from my yesterday's outfit. More to come...
See you, guys!
LA
Buenos días!
Enferma y cansada, puede que sea la tercera vez que pienso que stoy resfriada, pero tambié pienso que es la definitiva... la cabeza me va a estallar y lo último que quiero es ver la pantalla del ordenador. Os dejos unas fotos rápidas (y malas) de ayer. Más en camino....
Nos vemos chicos!
LA